FIGHTER Kit Downloads IKB#6
Look below for your fighter link and downloadable I'm with Video for your social media.
If you don't have an video / image below please email us with a decent size picture. Images that are to small will not be used.
Click here for example poses.
Instruction for photos.
Use a smart phone that can take HD quality photos
Take photo on a plain back ground
Get close enough so the fighters has at least 2 fist above their head and you can see their waist.
Email with your image uat imperialkickboxing@gmail.com

---
---
Fighters are listed by the first name in alphabetical order
---
---
---
Copy and share your personal ticket link below with your graphic!
Fighter with highest total ticket sales (by dollar amount) WINS a big screen TV valued at over $600.00
---
Aaron Williams



Refer to instructions above

Copy and Paste your fighter link, use on social media:
https://www.fightertix.com/aaron-williams

––––––––––––––––––––––––––––––––––––––––––––

Aaru Patel


Refer to instructions above

Copy and Paste your fighter link, use on social media:
https://www.fightertix.com/aaron-williams

––––––––––––––––––––––––––––––––––––––––––––

Ajon Dandridge
Click image to download



Copy and Paste your fighter link, use on social media:
https://www.fightertix.com/ajon

––––––––––––––––––––––––––––––––––––––––––––

Alex Moscosa



Refer to instructions above

Copy and Paste your fighter link, use on social media:
https://www.fightertix.com/moscosa

––––––––––––––––––––––––––––––––––––––––––––

Alonte Echols
Click image to download


Copy and Paste your fighter link, use on social media:
https://www.fightertix.com/elonte-echols

––––––––––––––––––––––––––––––––––––––––––––

Alyssa Malamos

Refer to instructions above

Copy and Paste your fighter link, use on social media:
https://www.fightertix.com/malamos

––––––––––––––––––––––––––––––––––––––––––––

Anthony Mendoza



Refer to instructions above

Copy and Paste your fighter link, use on social media:
https://www.fightertix.com/malamos
––––––––––––––––––––––––––––––––––––––––––––
Cameron Kerrigan
Click image to download



Copy and Paste your fighter link, use on social media:
https://www.fightertix.com/cameron-kerrigan
––––––––––––––––––––––––––––––––––––––––––––

Chris Miller
Click image to download




Copy and Paste your fighter link, use on social media:
https://www.fightertix.com/chris-miller

––––––––––––––––––––––––––––––––––––––––––––

Christine Duda
Click image to download


Copy and Paste your fighter link, use on social media:
https://www.fightertix.com/christine-duda

––––––––––––––––––––––––––––––––––––––––––––––––––––
DeRon Hughes



Refer to instructions above

Copy and Paste your fighter link, use on social media:
https://www.fightertix.com/deron-hughes

––––––––––––––––––––––––––––––––––––––––––––

Erik Alvarez
Click image to download



Copy and Paste your fighter link, use on social media:
https://www.fightertix.com/erik-alvarez
––––––––––––––––––––––––––––––––––––––––––––
Esteban Hernandez



Refer to instructions above
No image please email us at imperialkickboxing@gmail.com
Copy and Paste your fighter link, use on social media:

––––––––––––––––––––––––––––––––––––––––––––
Fernando Chavez



Refer to instructions above

Copy and Paste your fighter link, use on social media:
https://www.fightertix.com/fernando-chavez

––––––––––––––––––––––––––––––––––––––––––––

Froy Guzman
Click image to download




Copy and Paste your fighter link, use on social media:
https://www.fightertix.com/froy
––––––––––––––––––––––––––––––––––––––––––––

Gabe Barron
Click image to download



Copy and Paste your fighter link, use on social media:
https://www.fightertix.com/gabe-barron

Gino Dicaro
Click image to download


Copy and Paste your fighter link, use on social media:
https://www.fightertix.com/dicaro

––––––––––––––––––––––––––––––––––––––––––––

Jack Quinn
Click image to download



Image to small to use please Refer to instructions above

Copy and Paste your fighter link, use on social media:
https://www.fightertix.com/jack-quinn
––––––––––––––––––––––––––––––––––––––––––––

Jalan Gibson
Click Image to download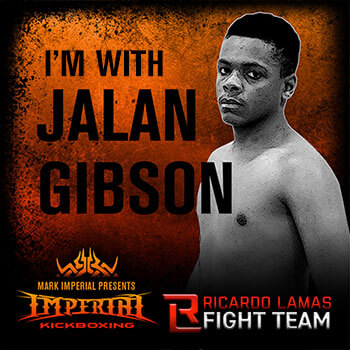 Copy and Paste your fighter link, use on social media:
https://www.fightertix.com/jalan-gibson

––––––––––––––––––––––––––––––––––––––––––––

Joey Rodriguez
Click image to download

Copy and Paste your fighter link, use on social media:
https://www.fightertix.com/joey-rodriguez

––––––––––––––––––––––––––––––––––––––––––––

Joshua Clay



Refer to instructions above

Copy and Paste your fighter link, use on social media:
https://www.fightertix.com/joshua-clay

––––––––––––––––––––––––––––––––––––––––––––

Joshua Salazar
Click image to download

Copy and Paste your fighter link, use on social media:
https://www.fightertix.com/joshua-salazar

––––––––––––––––––––––––––––––––––––––––––––

Kevin Carlson
Click image to download



Refer to instructions above
https://www.fightertix.com/kevin-carlson
––––––––––––––––––––––––––––––––––––––––––––

Mario Misceo
Click on image to download



Copy and Paste your fighter link, use on social media:
https://www.fightertix.com/misceo

––––––––––––––––––––––––––––––––––––––––––––

Mark Ritchie



Refer to instructions above

Copy and Paste your fighter link, use on social media:
https://www.fightertix.com/mark-ritchie
––––––––––––––––––––––––––––––––––––––––––––

Maurice Bowman
Click image to download



Refer to instructions above

Copy and Paste your fighter link, use on social media:
https://www.fightertix.com/maurice-bowman
––––––––––––––––––––––––––––––––––––––––––––

Michael Pagan



Refer to instructions above
Copy and Paste your fighter link, use on social media:
https://www.fightertix.com/michael-pagan

––––––––––––––––––––––––––––––––––––––––––––

Miguel Gomez



Refer to instructions above
Copy and Paste your fighter link, use on social media:
https://www.fightertix.com/miguel-gomez
––––––––––––––––––––––––––––––––––––––––––––

Moneeb Diab
Click image to download



Copy and Paste your fighter link, use on social media:
https://www.fightertix.com/moneeb-diab

––––––––––––––––––––––––––––––––––––––––––––

Nick Freeze
Click image to download


Copy and Paste your fighter link, use on social media:
https://www.fightertix.com/nick-freeze
––––––––––––––––––––––––––––––––––––––––––––

Tim Noverini
Click image to download



Copy and Paste your fighter link, use on social media:
https://www.fightertix.com/noverini

––––––––––––––––––––––––––––––––––––––––––––

Tom Duda
Click image to download



Copy and Paste your fighter link, use on social media:
https://www.fightertix.com/tom-duda

––––––––––––––––––––––––––––––––––––––––––––

Traney Gill
Click image to download



Copy and Paste your fighter link, use on social media:
https://www.fightertix.com/traney-gill
––––––––––––––––––––––––––––––––––––––––––––
Shavonte Hall


Refer to instructions above
Copy and Paste your fighter link, use on social media:
https://www.fightertix.com/esteban-hernandez